Frenzy · 10 Speed Vibrating Couples C-Ring
Frenzy Key Features & Functions
Restricts blood flow for improved performance and a larger package
Enjoy thicker and harder erections for more enjoyable sex
Made from premium medical-grade silicone
The ultra soft and stretchy material is designed to fit most penis sizes
Ten powerful vibrating patterns to shake things up on command
Waterproof so you can spice up showers and clean up effortlessly
Built-in rechargeable battery w/ USB charging cable
Up to 3 hours of use on a full charge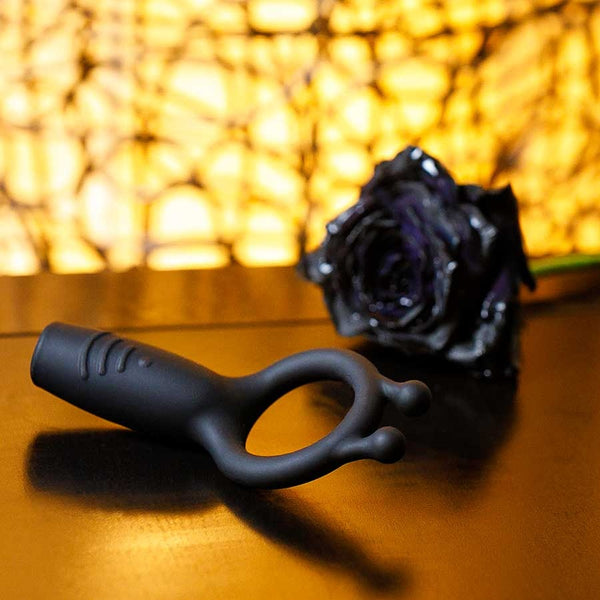 Leave your partner in hair-raising anticipation with the powerful and quiet vibrating bullet. The ten intense vibration settings are perfect for giving your partner's most sensitive areas a thrilling rush of pleasure at a moment's notice.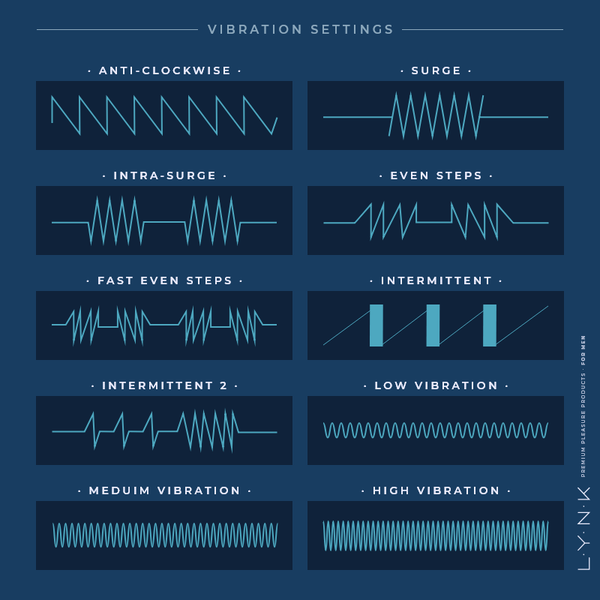 The pure medical-grade silicone we use in our products is non-porous, which means it's easy to properly clean and won't harbor unsafe bacteria. Our durable liquid silicone is also free of harsh chemicals, so you can use them as long as you want without the risk of infection.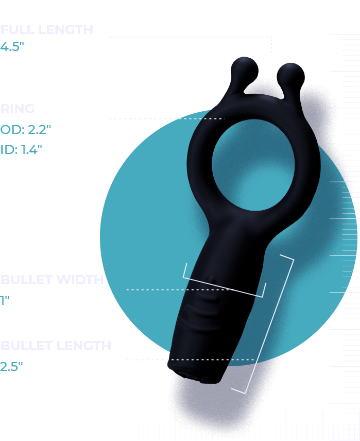 Kick your peak into high gear.
The offset vibrator design lets your partner share your mind-blowing enjoyment
Made from a durable premium silicone material that can withstand rough movement
Ten powerful vibrating patterns to shake things up on command
Quickly and easily scroll through all of the settings with the single button design
Firm silicone ring that you don't have to awkwardly stop and re-adjust
The satin-smooth texture feels luxurious for both partners
Can easily be turned upside down for greater testicle stimulation
Waterproof so you can spice up showers and clean up effortlessly
Frenzy · 10 · Speed · Vibrating · Couples · C-Ring
REVIEWS
Rechargeable Silicone Vibrating Black Cock Ring By Lynk Pleasure
SNUG!
I absolutely love it! It fits me perfectly. Snug, but not right to the point of discomfort. I wear it almost all day.
WANT SOMETHING DIFFERENT?
CHECK OUT THESE OTHER OPTIONS.
Frenzy · 10 Speed Cock Ring