Quick Snap Adjustable Silicone Cock Ring
Quick Snap Adjustable Cock Ring Key Features & Functions
Adjustable style cock ring is designed for maximum results
Fully adjustable with 3 stops gives you several different ways to wear
Easy release chrome snaps on silicone are extremely comfortable to wear
Enjoy thicker and harder erections during sex and solo time
Boost your confidence with improved size and sexual performance
Maintain rock hard erections and forget about going soft again
ADJUSTABLE 3 SNAP COCK RING FOR ENHANCED PLEASURE
Fully adjustable penis ring designed to fit all penis sizes
The perfect cock ring to be used with penis pumps and other penile enlargement aids
Made with the highest quality medical grade silicone
Can be worn over your penis or cock and balls for multiple wearing styles
Enjoy harder, fuller, and larger erections
Helps prolong lovemaking and delays ejaculation
The satin smooth and stretchy material feels comfortable on your penis
Phthalate-Free | Latex-Free | Non-Toxic
Quick · Snap · Adjustable · Silicone · Cock · Ring
REVIEWS
The clasps are too bulky; hard to snap on and hard to release, Plus I ordered the wrong size where the smallest circumference was loose on my penis. Total disaster.
Great
More hygienic than the leather one my partner has been using that looks just like it. This is a classic style and appreciate being able to find in new materials! Thanks.
It's good
Testicle hairs get caught when you put in on. Overpriced item but I might buy it again as this product is hard to find.
GET THE CONSTRICTION RING BONUS.
Adding a constriction ring post pumping is recommended by doctors and sex experts around the world due to the ultra low-risk performance enhancement effects. If longer-lasting, girthier erections are what you are looking for, make sure to use a c-ring with your pumping routine.
THE SILICONE DIFFERENCE.
The pure medical-grade silicone we use in our products is non-porous, which means it's easy to properly clean and won't harbor unsafe bacteria. Our durable liquid silicone is also free of harsh chemicals, so you can use them as long as you want without the risk of infection.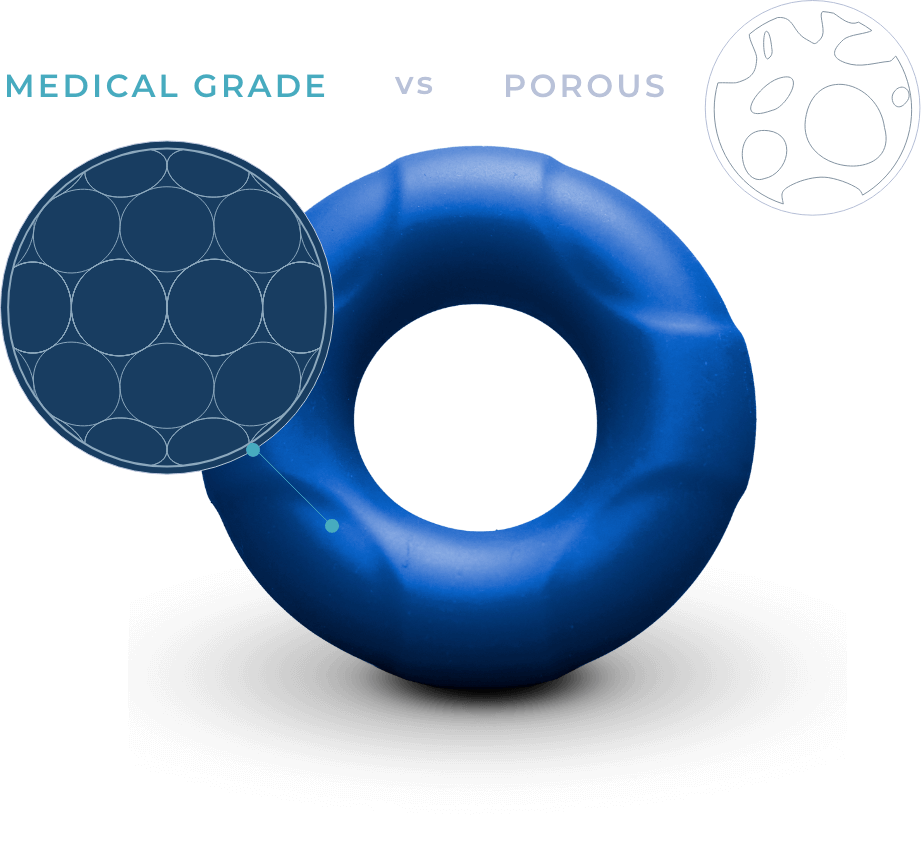 WANT SOMETHING DIFFERENT?
CHECK OUT THESE OTHER OPTIONS.
Quick Snap Adjustable C-Ring