Endurance Pro 9 Inch Penis Pump + Air Gauge
Endurance Pro 9 Inch KEY FEATURES & FUNCTIONS
The ultimate enlargement and erection enhancement penis pump system
Handcrafted & flame polished acrylic vacuum cylinder
Extremely comfortable and easy to use
Comfort flared base is designed for an easy and efficient vacuum seal
Helps improve your sexual performance and stamina
Includes quick disconnect hardware for easy interchangeability
Maintains vacuum suction after disconnecting from the pump
Designed for maximum enlargement results
PROFESSIONAL GRADE FOR MAXIMUM EFFECTIVENESS
MODULAR PENIS PUMP SYSTEM
With the quick disconnect hardware, you can easily change your pump grip or remove it altogether and maintain air pressure inside the cylinder.
The Endurance Pro 9 Inch Penis Pump + Air Gauge is a professional quality penis pump kit for men who demand the best. The flared base cylinder is made from premium body-safe acrylic and is flame polished to perfection. The seamless cylinder has no edges and is designed for absolute comfort.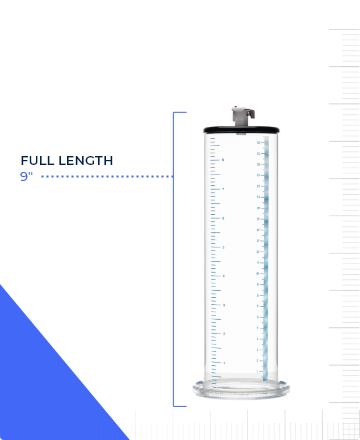 Endurance Pumping System
Doctor recommended professional grade pumping system
Over the counter solution for enlargement and penile enhancement
Recommended for those suffering from erectile dysfunction
Made from the highest quality acrylic with precision finish
Designed for men demanding maximum results for the greatest benefits
Features a beveled edge flared base for the most comfortable experience possible
The quick disconnect fittings make interchanging accessories instantly and hassle free
Compatible with all Lynk pump modular accessories
Can be cleaned quickly and easily with warm water and soap
Endurance · Pro · 9 · Inch · Penis · Pump · + · Air · Gauge
REVIEWS
Awesome
Great product and great price
Great
You guys are great. You took care of all my needs and answered my request. I would recommend you to everybody.
Thank you.
Endurance Pro review.
The pump and the cylinder came out Okay.
The flange of the cylinder should have generous radiuses since the relatively sharp edge (as they come from manufacturing) in contact with the skin and tissues, make a painful usage.
I took a file and I created big radii on the flange and now everything is Okay, all is comfortable when I use it. I got a similar pump from Dr. Joel Kaplan, the also have the same problem with some of their extension cylinders. I think you guys are selling them the vacuum gauges and the pump itself.
GET THE CONSTRICTION RING BONUS.
Adding a constriction ring post pumping is recommended by doctors and sex experts around the world due to the ultra low-risk performance enhancement effects. If longer-lasting, girthier erections are what you are looking for, make sure to use a c-ring with your pumping routine.
THE SILICONE DIFFERENCE.
The pure medical-grade silicone we use in our products is non-porous, which means it's easy to properly clean and won't harbor unsafe bacteria. Our durable liquid silicone is also free of harsh chemicals, so you can use them as long as you want without the risk of infection.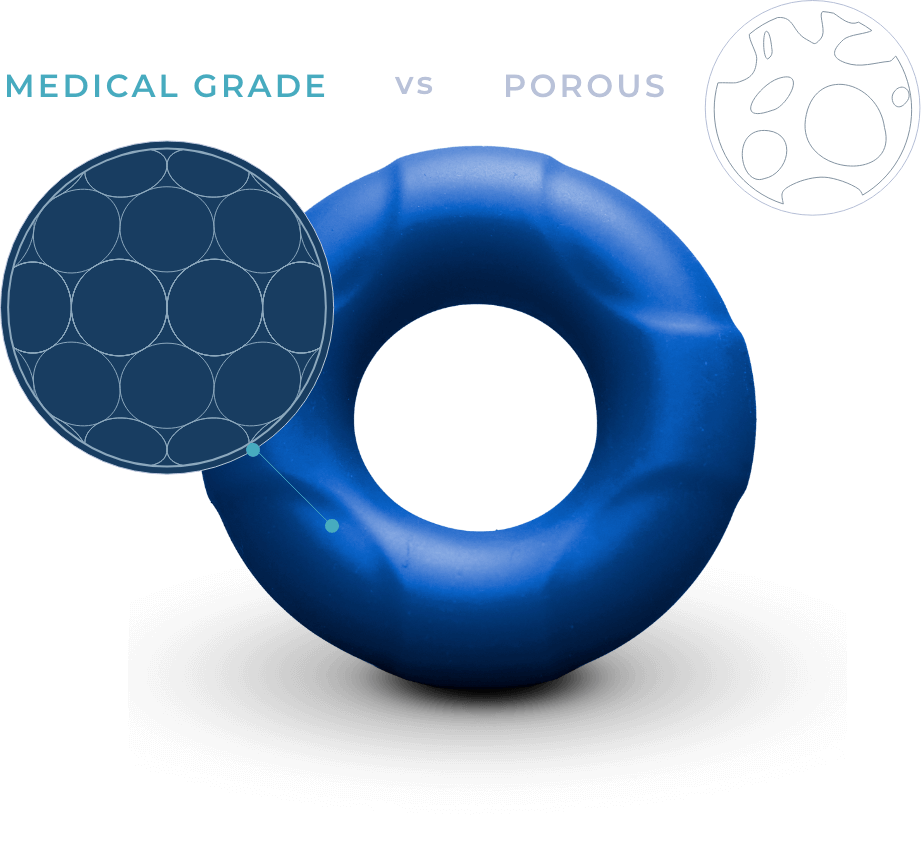 PENIS PUMPS WORK.
HERE'S WHAT TO EXPECT
The science behind penis pumps
A penis pump works by creating an airtight seal around your penis, and then removing the air from the chamber. That process creates a vacuum, and the pressure in that vacuum pulls more blood into your penis — just like a natural erection.
Shrug off erectile dysfunction and go to town.
Since penis pumps work by using physics rather than stimulation, ED can't stand in your way. According to WebMD, up to 80% of men with ED are happy with the results of their pump. And the other 20%, well, they're probably using the wrong pump.
Safety features that give you peace of mind.
Fearlessly push your limits while working yourself out. The Excelsior has a patented quick release valve that can relieve vacuum pressure in less than a second, so you'll never have nagging injury concerns in the back of your mind.
WANT SOMETHING DIFFERENT?
CHECK OUT THESE OTHER OPTIONS.
Endurance Pro 9 Inch Pump Kit
Endurance Pro 9 Inch Penis Pump + Air Gauge
1.75 Inches
1.75 Inches
2.00 Inches
2.25 Inches
2.50 Inches
3.00 Inches
Comfort Grip + Gauge
Comfort Grip + Gauge
Ergo Grip + Gauge