The Overdrive Smart 5 Speed Automatic Penis Pump
INSTANTLY BOOST YOUR PERFORMANCE.
Bright digital LCD screen for easy reading of all the important settings
Automatic pressure adjustments at the push of a button help you enjoy thicker and harder erections
Patented electronic quick-release safety valve for peace of mind while you pump
USB rechargeable battery w/ cable included
Adjustable pressure settings so you can change things up on the fly
Preset pressure modes are tried and tested for maximum effectiveness
ENJOY PUMPING IN TOTAL COMFORT
THE OVERDRIVE INCLUDES A LIQUID SILICONE COMFORT SLEEVE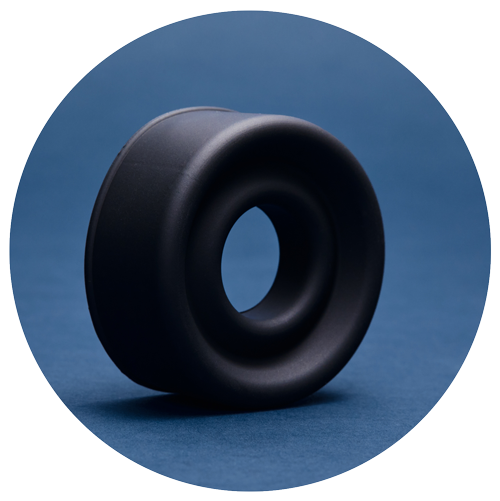 The soft silicone sleeve is extremely comfortable and creates the perfect air-tight seal for maximum effectiveness each time.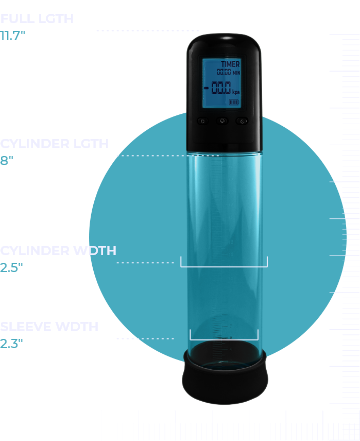 GET THICK AND HARD WITHIN MINUTES
Ultra high quality penis pump designed for maximum stamina and size
Includes a large backlit screen to keep you informed during your pumping sessions
Features 5 powerful speeds + prebuilt exercise modes
Made from durable material that won't crack or break during rough movement
The built-in timer keeps you safe while maintaining consistent results
Noticeably quieter than most electric pumps so you can keep your focus on getting massive
The airtight vacuum seal takes minutes off of the time it takes to pump
Extremely comfortable to use to keep you pumping for longer
Use with a cock ring to keep your thick and long erection going
Easy to read measurement guide so you can watch how big you're getting
Disassembles for a more thorough deep clean
The · Overdrive · Smart · 5 · Speed · Automatic · Penis · Pump
REVIEWS
Quit working after one use
I purchased the pump order # 4029 and after one use it quit working. Very disappointed.. I registered the device and then the company asked for my receipt. I didn't have it available.
Defective
I have had two of the "overdrive" pumps and both of them seem to have some kind of design flaw. It works great the first few times you use it, but then it just stops working properly. It just shuts off for no reason, so it's either not holding a charge or possibly a program issue, idk. I wish they could figure out the issue because when it works, it works good. I recently had my prostate removed due to cancer and this is something I really need. Looks like I'm going to have to look around and try to find one that actually keep working after a few uses, smh.
It says it charges for 120 minutes and you can use it for 120 minutes. It does not work that way I cannot get a full session because it shuts off and will not keep a charge for more than five minutes.
GET THE CONSTRICTION RING BONUS.
Adding a constriction ring post pumping is recommended by doctors and sex experts around the world due to the ultra low-risk performance enhancement effects. If longer-lasting, girthier erections are what you are looking for, make sure to use a c-ring with your pumping routine.
THE SILICONE DIFFERENCE.
The pure medical-grade silicone we use in our products is non-porous, which means it's easy to properly clean and won't harbor unsafe bacteria. Our durable liquid silicone is also free of harsh chemicals, so you can use them as long as you want without the risk of infection.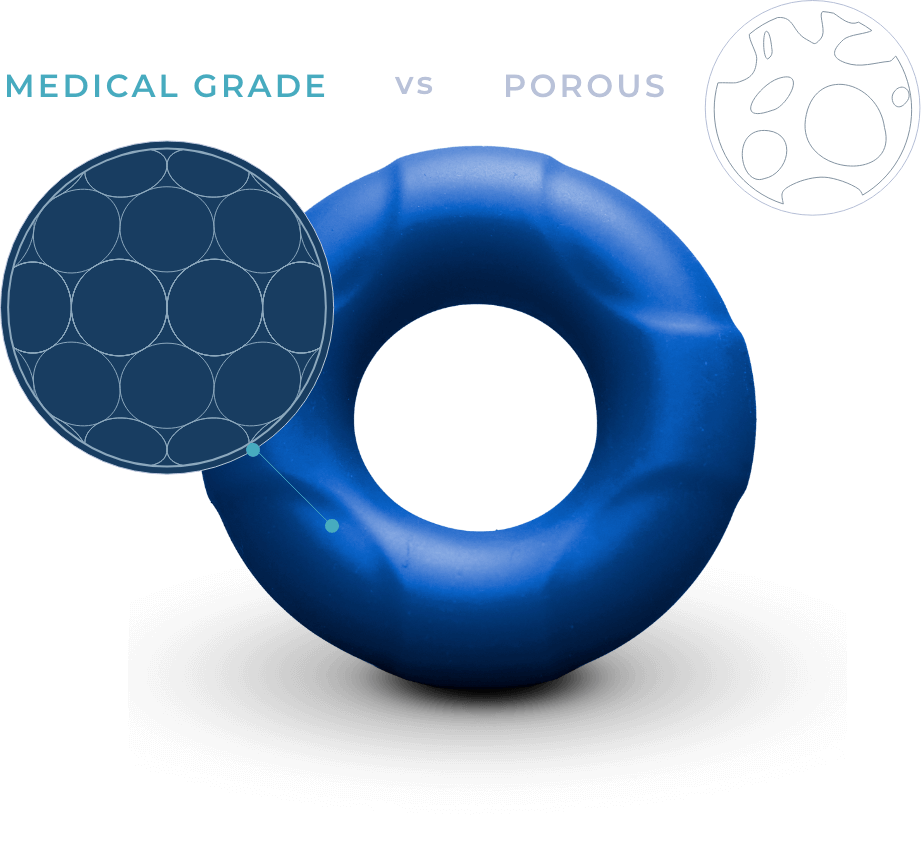 PENIS PUMPS WORK.
HERE'S WHAT TO EXPECT
The science behind penis pumps
A penis pump works by creating an airtight seal around your penis, and then removing the air from the chamber. That process creates a vacuum, and the pressure in that vacuum pulls more blood into your penis — just like a natural erection.
Shrug off erectile dysfunction and go to town.
Since penis pumps work by using physics rather than stimulation, ED can't stand in your way. According to WebMD, up to 80% of men with ED are happy with the results of their pump. And the other 20%, well, they're probably using the wrong pump.
Safety features that give you peace of mind.
Fearlessly push your limits while working yourself out. The Overdrive has a patented quick-release valve that can relieve vacuum pressure in less than a second, so you'll never have nagging injury concerns in the back of your mind.
WANT SOMETHING DIFFERENT?
CHECK OUT THESE OTHER OPTIONS.
Overdrive Smart Vacuum Pump