The Solo Masturbation Stroker Pump for Men
The Solo Key Features & Functions
Includes three unique and powerful suction settings
Electronic button controls to switch things up on the fly
Built-in rechargeable battery w/ USB charging cable
Quick-release valve for when things get a bit too out of hand
Mimics the pleasure of an incredible blowjob
Disassembles for a more thorough deep clean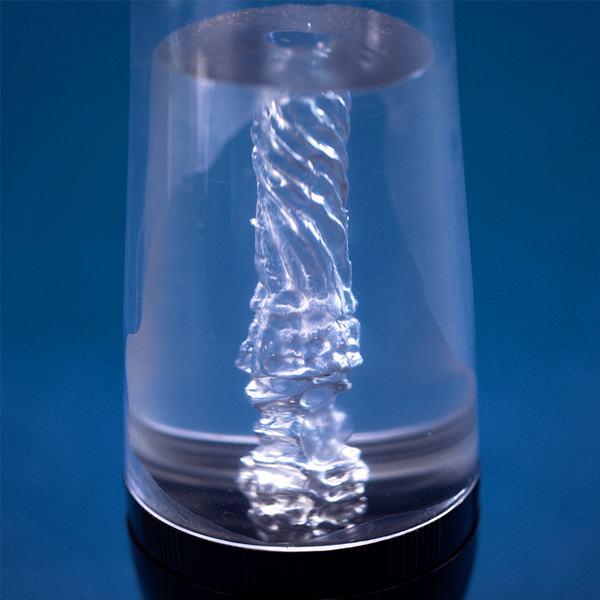 The Solo does not rely on just any material to give you the pleasure you want. Realskin TPE is engineer to feel like a person's touch as it sucks and strokes you to climax.
Staggering stimulation you won't be able to go without anymore.
Single-hand controls and automatic suction of the Solo, you can keep things interesting — and peak without even trying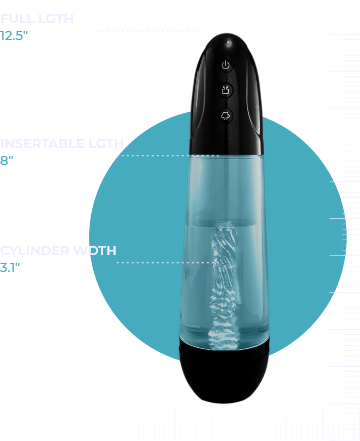 Upgrade your climax with exhilarating stimulation.
Unique suck and stroke masturbation pump designed for size and pleasure
The perfect pump to help you train for increased sexual stamina
Powerful suction that'll give you an overwhelming burst of sensations when you peak
Single-hand design lets you keep your focus on going to town
The airtight seal helps keep your solo play thrilling and consistent
Extremely durable material lets you go as hard as you want without it cracking or breaking
The clear stroker sleeve magnifies your penis for exciting visual stimulation
Easy to use controls let you escalate your pleasure at a moment's notice
The · Solo · Masturbation · Stroker · Pump · for · Men
REVIEWS
lasted 10 minutes
I had high hopes...but the seal around the sleave gave way after a couple minutes. My other observation is that it develops vacuum, but nothing else. It should have a stroking motion at the very least. I didn't try to send back or complain....just live and learn.
YES!!!!!
OMG! This is one amazing toy!! Orgasms unlike any others i n my world! Ain't cheap, but neither is orgasmic overload!!!
GET THE CONSTRICTION RING BONUS.
Adding a constriction ring post pumping is recommended by doctors and sex experts around the world due to the ultra low-risk performance enhancement effects. If longer-lasting, girthier erections are what you are looking for, make sure to use a c-ring with your pumping routine.
THE SILICONE DIFFERENCE.
The pure medical-grade silicone we use in our products is non-porous, which means it's easy to properly clean and won't harbor unsafe bacteria. Our durable liquid silicone is also free of harsh chemicals, so you can use them as long as you want without the risk of infection.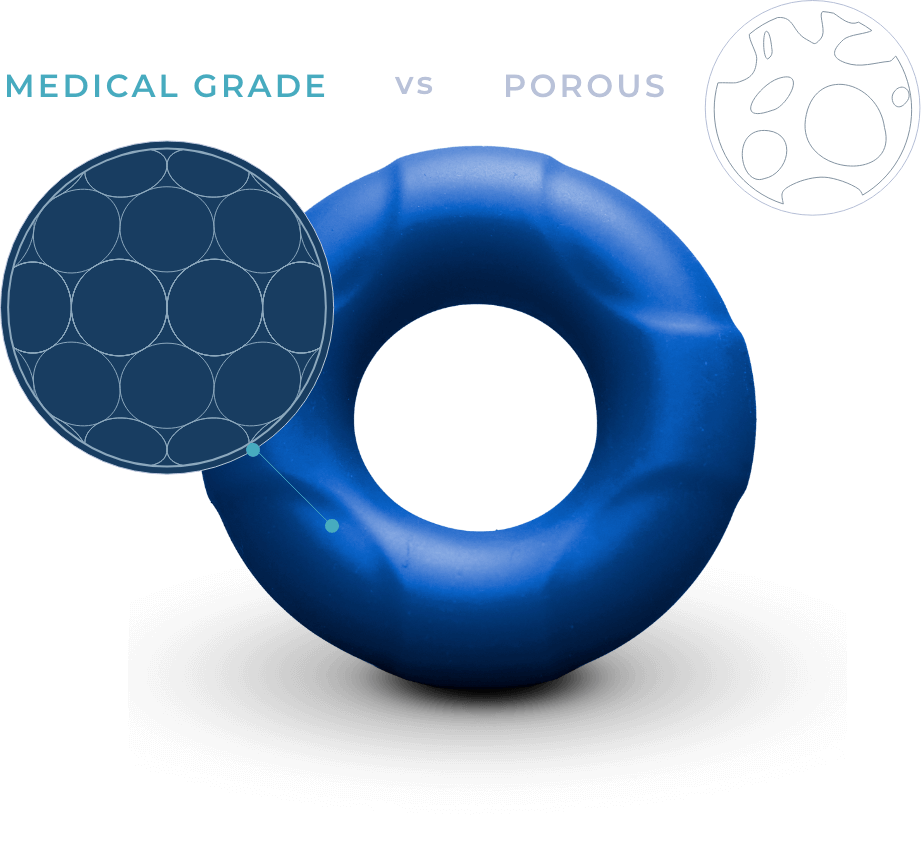 PENIS PUMPS WORK.
HERE'S WHAT TO EXPECT
The science behind penis pumps
A penis pump works by creating an airtight seal around your penis, and then removing the air from the chamber. That process creates a vacuum, and the pressure in that vacuum pulls more blood into your penis — just like a natural erection.
Shrug off erectile dysfunction and go to town.
Since penis pumps work by using physics rather than stimulation, ED can't stand in your way. According to WebMD, up to 80% of men with ED are happy with the results of their pump. And the other 20%, well, they're probably using the wrong pump.
Safety features that give you peace of mind.
Fearlessly push your limits while working yourself out. The Excelsior has a patented quick release valve that can relieve vacuum pressure in less than a second, so you'll never have nagging injury concerns in the back of your mind.
WANT SOMETHING DIFFERENT?
CHECK OUT THESE OTHER OPTIONS.
SOLO Electric Stroker Pump