Remote Electric Enlargement Penis Pump
Remote Electric Pump Key Features & Functions
Removeable offset remote control allows you to pump in comfort
Built-in rechargeable battery w/ charging cable
Three powerful workout speed settings for maximum results
Quick release air valve for added safety
Quiet motor for minimal distraction
Disassembles for a more thorough deep clean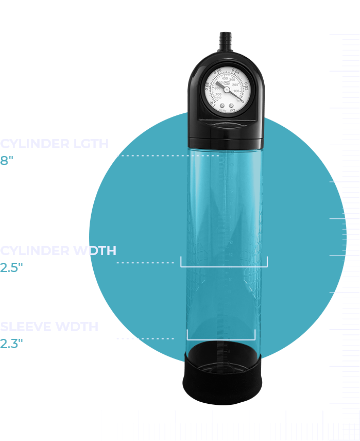 confidence & performance with the perfect erection.
High performance pump with a quiet motor for big gains
Includes 3 preprogrammed speed settings for enhanced penile exercising
The offset remote control helps you change pressure easily and comfortably
The easy to use quick release air valve keeps you safe at all times
The silicone pump sleeve keeps your pump chamber airtight for maximum results
Watch your penis grow in real-time thanks to the built-in measuring gauge on the acrylic cylinder
The built in finger grooves make for a firm no-slip grip
Latex-Free · Phthalate-Free · Body-safe
Remote · Electric · Enlargement · Penis · Pump
REVIEWS
GET THE CONSTRICTION RING BONUS.
Adding a constriction ring post pumping is recommended by doctors and sex experts around the world due to the ultra low-risk performance enhancement effects. If longer-lasting, girthier erections are what you are looking for, make sure to use a c-ring with your pumping routine.
THE SILICONE DIFFERENCE.
The pure medical-grade silicone we use in our products is non-porous, which means it's easy to properly clean and won't harbor unsafe bacteria. Our durable liquid silicone is also free of harsh chemicals, so you can use them as long as you want without the risk of infection.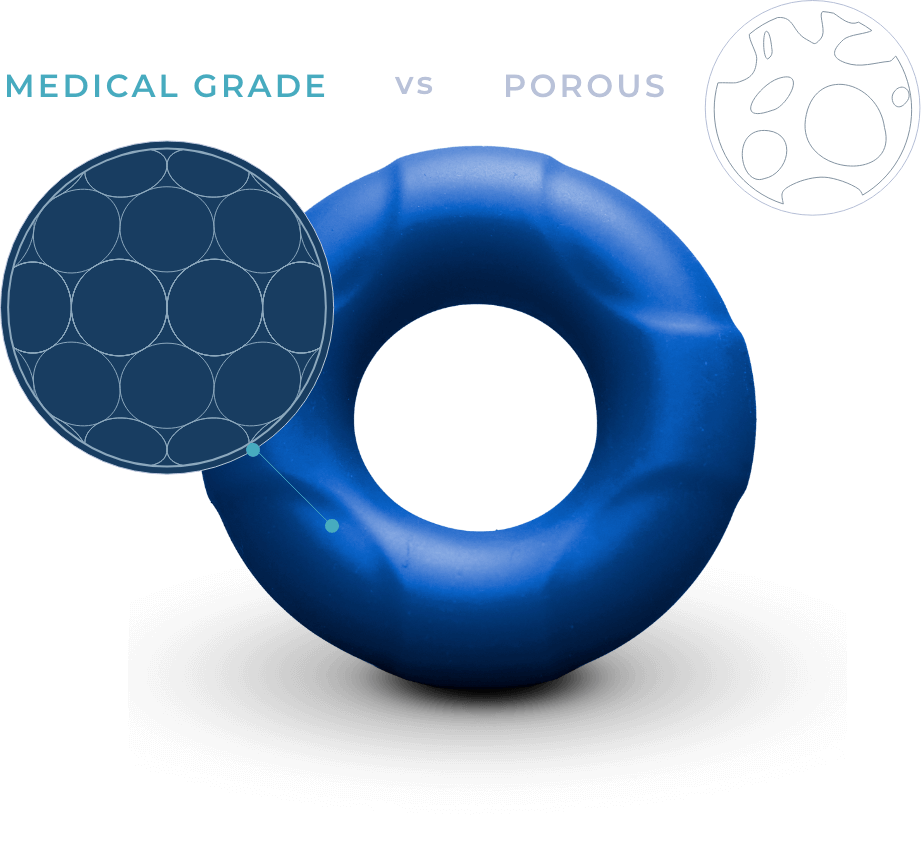 PENIS PUMPS WORK.
HERE'S WHAT TO EXPECT
The science behind penis pumps
A penis pump works by creating an airtight seal around your penis, and then removing the air from the chamber. That process creates a vacuum, and the pressure in that vacuum pulls more blood into your penis — just like a natural erection.
Shrug off erectile dysfunction and go to town.
Since penis pumps work by using physics rather than stimulation, ED can't stand in your way. According to WebMD, up to 80% of men with ED are happy with the results of their pump. And the other 20%, well, they're probably using the wrong pump.
Safety features that give you peace of mind.
Fearlessly push your limits while working yourself out. The Champion has a patented quick-release valve that can relieve vacuum pressure in less than a second, so you'll never have nagging injury concerns in the back of your mind.
WANT SOMETHING DIFFERENT?
CHECK OUT THESE OTHER OPTIONS.
Remote Electric Penis Pump